The Northern Territory Government is working with industry to facilitate the sustainable growth of the Territory's resources and renewable energy sectors.
As a major gas supplier the Territory has a well-established service and supply sector with an enviable location including international market accessibility, making the NT essential to Australia's future energy security and the nation's transition to renewables.
With the Territory's target to achieve net zero emissions by 2050, our offshore and onshore gas resources will play a vital role as a transitional fuel in the journey to renewables, as well as downstream processing.
Government will continue to work with stakeholders and proponents to ensure a world-class regulatory regime to further drive the economic development of this $6.2 billion dollar sector that directly employee around 5,300 people.
So come and talk to our team at this year's NT Resources Week about how you can be part of the Territory's resource future or go to resourcingtheterritory.nt.gov.au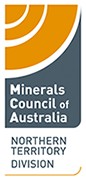 The Minerals Council of Australia represents Australia's exploration, mining and minerals processing industry, nationally and internationally, in its contribution to sustainable development and society.
For more information visit : www.minerals.org.au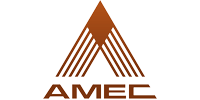 The Association of Mining and Exploration Companies (AMEC), is the leading industry representative body for mineral exploration and mining companies in Australia.
AMEC facilitates a positive political and economic environment to grow the exploration and mining industry.
For more information visit : The Association of Mining and Exploration Companies (AMEC)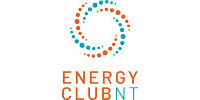 Energy Club NT is an industry aligned, values driven organisation supporting a wide demographic of professionals in the energy sector including conventional and unconventional oil and gas, gas manufacturing, renewables and alternative energy sources. Energy Club NT is a not-for-profit association fostering professional relationships, business networking, research and development opportunities and collaboration that contributes to the growth of the energy industry.
For more information visit : www.energyclubnt.com.au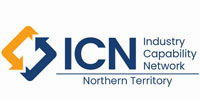 We're a network of experienced industry procurement and supply chain specialists who introduce businesses large and small to projects large and small across Australia and New Zealand.
We're independent because we're funded by our members and subscribers, including Australian and New Zealand federal, state and territory governments.
We were created over 30 years ago, to increase economic activity and employment opportunities for local industry.
For more information visit : ICN

Australia-centric and independent, Petroleum Australia provides breaking stories and industry updates from all around the world – essential intelligence that fits the strategic needs of domestic and international companies with business interests in this region. Petroleum Australia's features team identifies and tracks domestic and international projects, news and innovative technologies, and provides insight and highlights from tender to production.
For more information visit : Petroleum Australia

Territory Q
Territory Q is the premium business and industry magazine of the Northern Territory. We are an independent, private enterprise determined to offer an integrated and inclusive platform to the entire business community to engage in sharing information, inspiration, motivation, education and conversation to each other – and the world at large.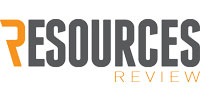 National Resources Review is a unique publication differentiated by its coverage across the mining, oil and gas and energy sectors. The publishing model respects three key principals:
Quality presentation
Quality content
Quality readership
Magazine distribution, in turn delivers on these principals in a push strategy that puts the magazine into the hands of a targeted readership researched over time and in numbers that are representative of key decision makers in the mining and energy sectors, Australia wide. The unique coverage makes the National Resources Review a vital source of information for resources executives and industry decision makers across Australia.
For more information visit : National Resources Review