WELCOME RECEPTION
Tuesday, 12 September 2023 | 5:30 – 7pm
Parliament House
Discover the best of the Northern Territory at NT Resources Week!
Begin the week in style at our welcome reception, where you'll have the chance to meet and network with fellow attendees and hear from some of our keynote speakers.
Enjoy delicious canapes and refreshing drinks while taking in the stunning Darwin Harbour views from the Parliament House.
Hosted By:

Supported by: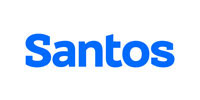 Agenda timing is Australian Central Standard Time – ACST
OFFICIAL OPENING | NT Resources Week
OPENING | Opening remarks from the Chair
REALISING A NEW ENERGY FUTURE
NORTHERN TERRITORY MINISTERIAL ADDRESS
Hon Nicole Manison MLA, Deputy Chief Minister, Minister for Mining and Industry; Northern Australia and Trade; Advanced Manufacturing; Tourism and Hospitality; Parks and Rangers, Northern Territory Government of Australia
FEDERAL MINISTERIAL ADDRESS
Hon Madeleine King MP, Minister for Resources; Minister for Northern Australia
Go Big: Northern Australia's Future Contribution to ASEAN and Pacific Food and Energy Resilience
Dr John Coyne, Head of the Northern Australia Strategic Policy Centre, Australian Strategic Policy Institute
Australia's energy transition and the race to real zero
Michael Gunner, Director Australia — West, Fortescue Future Industries
Australia's role in ensuring economic growth and stability in the Asia Pacific
Mathias Cormann, Secretary-General, OECD
Australia's biggest renewables project – Turning the Territory into a clean energy powerhouse
David Scaysbrook, Managing Partner, Quinbrook Infrastructure Partners
FEDERAL SHADOW MINISTERIAL ADDRESS
Senator Susan McDonald, Shadow Minister for Resources and Shadow Minister for Northern Australia
This concludes our joint Plenary session. Concurrent sessions starting after the refreshment break:
SEAAOC
Mining the Territory
Environmental Management & Decarbonisation Forum
Networking and refreshment break
MINING THE TERRITORY MAIN SESSION COMMENCES
Welcome remarks from the Chair
Cathryn Tilmouth, Executive Director – Northern Australia, Minerals Council of Australia
Outcomes of the Mineral Development Taskforce
Shaun Drabsch, Chief Executive Officer, Department of Industry, Tourism and Trade, Northern Territory Government of Australia
Making the most of Australia's endowment of critical minerals
Grant Wilson, Executive Chairman, Tivan
The Critical Minerals Strategy 2023 and its impact in Northern Australia
Angela Dinos, Manager, Critical Minerals Office, Department of Industry, Science & Resources
A new exploration boom for the Territory driven by critical minerals
Dr Ian Scrimgeour, Senior Executive Director, Northern Territory Geological Survey
Lunch and networking break
Precompetitive geoscience: Uncovering our Critical Minerals Potential
Dr Andrew Heap, Chief – Minerals, Energy and Groundwater Division, Geoscience Australia
Northern Australia Infrastructure Facility's alignment with Government policies and strategies
Craig Doyle, Chief Executive Officer, Northern Australia Infrastructure Facility (NAIF)
The times are a 'changing: Policy reforms for the NT
Neil van Drunen, Director, Western Australia, Northern Territory & Commonwealth Policy, Association of Mining and Exploration Companies
Update on Glencore's McArthur River Mine
Adam Hatfield, Manager of Business Strategy and External Relations, Glencore McArthur River Mining
Networking and refreshment break
Gumatj Corporation's work on post mining / closure and its effects
Klaus Helms, Chief Executive Officer, Gumatj Corporation
Prodigy Gold's projects in the Northern Territory
Mark Edwards, Managing Director, Prodigy Gold NL
How mining operations can be decarbonised
Jason Dickfos, Head of Growth, EDL
CLOSING | Closing remarks from the Chair
Networking Drinks in the exhibition halls
NT RESOURCES WEEK GALA DINNER
Mindil Beach Casino & Resort
OPENING | Opening remarks from the Chair
Dorothy Close, Director, Regional Geoscience, Northern Territory Geological Survey
Opportunities in the Barkly Region
Lia Finocchiaro MLA, Leader of the Opposition; Shadow Chief Minister; Shadow Minister for Major Projects; Shadow Minister for Northern Australia and Trade; Shadow Minister for Police, Fire and Emergency Services; Shadow Minister for Strategic Defence Relations, Northern Territory Government of Australia
Growing Newmont Tanami operations
Justin de Meillon, General Manager Newmont Tanami, Newmont
Update on Arafura Resources' Nolans Project
Gavin Lockyer, Managing Director, Arafura Resources
Mt Todd Mine Project update
Brent Murdoch, Director & General Manager Australia, Vista Gold Australia
GEMCO Water Management and Future Challenges
Michael Smith, Manager Technical Services, GEMCO
Wonarah Direct Shipping Ore (DSO) Phosphate Project
Brett Clark, Chairman & Chief Executive Officer, Avenira Limited
Update on the Molyhil Tungsten Project
Andrew McIlwain, Managing Director, Investigator Resources Limited
Networking and refreshment break 
Northern Territory Sand and Silica Projects
Nigel Doyle, Managing Director, Territory Sands
Primary Gold Pty Ltd's Mt Bundy Gold Project
John Zimmerman, General Manager Operations, Primary Gold Pty Ltd
The first twelve months of operations at Grants Mine
Alicia Sherwood, General Manager Operations, Core Lithium
Update on Emmerson Resources' Tennant Creek projects
Mike Dunbar, Managing Director and Chief Executive Officer, Emmerson Resources
PNX Metal's Fountain Head Gold Project
Dr Michael Green, Exploration Manager, PNX Metals
Lunch and networking break
Castile Resources' Rover and Warumpi projects
Michael Poepjes, Chief Technical Officer, Castile Resources
Northern Territory Projects
Sarah James, Exploration Manager, Encounter Resources
A combination vanadium and rare earths discovery in the NT
Tobias Foster, Managing Director, Transition Minerals
Tennant Minerals' Barkly and Barkly-Babbler Projects
Jon Dugdale, Technical Advisor, Tennant Minerals Ltd
PANEL DISCUSSION | How the NT minerals sector is engaging with its locals, supporting its communities and ensuring local content
Maddalyn McBeath, Commercial Manager, ICN NT
Cathryn Tilmouth, Executive Director – Northern Australia, Minerals Council of Australia
Justin de Meillon, General Manager Newmont Tanami, Newmont
CLOSING | Closing remarks from the Chair & End of Mining the Territory Conference
NT RESOURCES WEEK CLOSING FUNCTION