WELCOME RECEPTION
Tuesday, 12 September 2023 | 5:30 – 7pm
Parliament House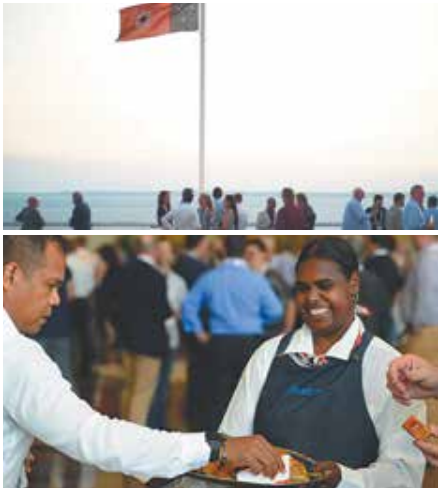 Discover the best of the Northern Territory at NT Resources Week!
Begin the week in style at our welcome reception, where you'll have the chance to meet and network with fellow attendees and hear from some of our keynote speakers.
Enjoy delicious canapes and refreshing drinks while taking in the stunning Darwin Harbour views from the Parliament House.
Hosted By:

Supported by: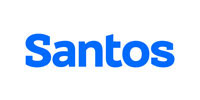 Agenda timing is Australian Central Standard Time – ACST
OFFICIAL OPENING | NT Resources Week
OPENING | Opening remarks from the Chair
REALISING A NEW ENERGY FUTURE
NORTHERN TERRITORY MINITERIAL ADDRESS
Hon Nicole Manison MLA, Deputy Chief Minister, Minister for Mining and Industry; Northern Australia and Trade; Advanced Manufacturing; Tourism and Hospitality; Parks and Rangers, Northern Territory Government of Australia
FEDERAL MINISTERIAL ADDRESS
Hon Madeleine King MP, Minister for Resources; Minister for Northern Australia
Go Big: Northern Australia's Future Contribution to ASEAN and Pacific Food and Energy Resilience
Dr John Coyne, Head of the Northern Australia Strategic Policy Centre, Australian Strategic Policy Institute
Fortescue Future Industries: Working Together towards the Energy Transition
Michael Gunner, Director, Australia West, FFI
Australia's role in ensuring economic growth and stability in the Asia Pacific
Mathias Cormann, Secretary-General, OECD  
Australia's biggest renewables project – Turning the Territory into a clean energy powerhouse
David Scaysbrook, Managing Partner, Quinbrook Infrastructure Partners
FEDERAL SHADOW MINISTERIAL ADDRESS
Senator Susan McDonald, Shadow Minister for Resources and Shadow Minister for Northern Australia
This concludes our joint Plenary session. Concurrent sessions starting after the refreshment break:
SEAAOC
Mining the Territory
Environmental Management & Decarbonisation Forum
Networking and refreshment break
ENVIRONMENTAL MANAGEMENT & DECARBONISATION MAIN SESSION COMMENCES
Welcome remarks from the Chair
Gaurav Sareen, Lead Partner | NT Government and Public Sector, Partner | Global Investment and Innovation Incentives (Gi³), Deloitte Touche Tohmatsu
MINISTERIAL ADDRESS |
Hon Lauren Moss, Minister for Environment, Climate Change and Water Security; Minister for Equality and Inclusion; Minister for Mental Health and Suicide Prevention; Minister for Seniors; Minister for Youth, Northern Territory Government
Reviewing the outcomes of the Strategic Regional Environmental and Baseline Assessment (SREBA)
Alaric Fisher, Executive Director, Flora & Fauna Division, Department of Environment, Parks and Water Security, Northern Territory Government
Update on the NT Low Emissions Hub CCUS Business Case
Dr Andrew Ross, Group Leader, Geochemistry, Geosystems & Geodata, CSIRO
Lunch and networking break
Deployment of CCS to Decarbonise Industry
Steve Ovenden, Vice President Growth, INPEX
Transforming Middle Arm into a sustainable "development-ready" industrial precinct
Nicole Conroy, Environmental Impact Assessment Lead, Middle Arm Precinct, Northern Territory Government
Darwin Green LH2 Export Project and Domestic H2 Hub Development
International Joint Development Project to Deliver Large-Scale LH2 Shipping
Costa Tsesmelis, Project Director, LH2 Energy
Green hydrogen by geothermal energy
Warren Strange, Chair, Good Water Energy
Networking and refreshment break in the exhibition
Legacy Mines in the Territory
Joni Woollard, Director Mining Remediation, Department of Industry, Tourism and Trade, Northern Territory Government
Adaptive Management Monitoring of Rehabilitated Ecosystems at the former Ranger Uranium Mine
The current rehabilitation of the former Ranger uranium mine is one of the most complex ecological rehabilitation projects to be undertaken in northern Australia.
The strategy used for ecosystem establishment is underpinned by more than three decades of targeted scientific research and trials
Historically monitoring has been performed for research; however, with more areas of the landform being rehabilitated, focus has shifted to developing methods for adaptive management monitoring
Adaptive management monitoring will be essential for ensuring the revegetation of Ranger is establishing on a desirable trajectory to achieve a diverse, sustainable, and resilient ecosystem
Lucia Lynch, Advisor Rehabilitation, Energy Resources of Australia
Megan Parry, Specialist Rehabilitation & Ecology, Energy Resources Australia – Ambassador for NT Women in Resources
Closing remarks from the Chair
Networking Drinks in the exhibition halls
NT RESOURCES WEEK GALA DINNER
Mindil Beach Casino & Resort
Welcome remarks from the Chair
Dr Jill Woodworth, Technical Director, Toxicology & Risk Assessment, SLR Consulting
Placing Middle Arm into the SE Asian Context
The extent of South East Asia's Carbon Dioxide Challenge
Development of CCS activities in South East Asia
Progressing Carbon Dioxide Management at Middle Arm
Defining a potential role for Middle Arm in the SE Asian CCS Hub
Dr Howard Smith, Director Middle Arm and Gas Manufacturing, Gas Taskforce Unit, Department of the Chief Minister and Cabinet, Northern Territory Government
PANEL DISCUSSION | The Middle Arm: Building a Sustainable and Clean Energy Future
Facilitator: Dr Howard Smith, Director Middle Arm and Gas Manufacturing, Gas Taskforce Unit, Department of the Chief Minister and Cabinet, Northern Territory Government
Stuart Knowles, General Manager Northern Territory, INPEX
Kam Ho, Managing Director (Australia), Total Energies
Costa Tsesmelis, Project Director, LH2 Energy
Daniel Cameron, Project Director – Middle Arm Sustainable Development Precinct, Department of Infrastructure, Planning & Logistics, Northern Territory Government

2023 Offshore Greenhouse Gas Storage Acreage Release
The Australian Government releases offshore areas for exploration for geology suitable for carbon capture and storage through the acreage release program.
The 2023 Offshore Greenhouse Gas Storage Acreage Release recently underwent public consultation for 10 offshore areas.
Feedback received through the public consultation will inform decisions about which areas will go to bidding phase.
Proponents will be invited to submit their bids and successful proponents are awarded an area for exploration.
Kara Peach, Manager, CCS Team, Department of Industry, Science and Resources
The Safeguard Mechanism and its impact on the Northern Australian resources industry
Jane Wardlaw, General Manager, NGER and Safeguard Branch, Clean Energy Regulator
Networking and refreshment break
Logistics Infrastructure Supporting the Resources Industry, Environmental Outcomes and Regional Development
Planning and delivery is underway for key enabling infrastructure across the Northern Territory
Logistics infrastructure and an optimal supply chain can support development of the resources sector but also deliver environmental benefits and regional development
A network of regional logistics hubs as part of an increase in capacity of supply chain infrastructure Territory wide is under development
Graeme Finch, Executive Director, Land Development, Northern Territory Government
Accelerating the energy transition in resources & positioning NT for net-zero emissions
Scott Crabtree, Vice President Sustainability, Tamboran Resources
EDL's Hybrid Renewable Power Plant in Jabiru
James Harman, Chief Executive Officer, EDL
Discussion about the Territory's wind potential
Emre Orhan, Technical Director – Wind Power – APAC, Jacobs
Lunch and networking break
Review of the recent GISERA Report into the Mitigation and Offsets of Australian Lifecycle Greenhouse Gas Emissions of Onshore Shale Gas in the NT
Dr Cameron Huddlestone-Holmes, Principal Research Scientist, CSIRO
The licensing process/changes in legislation and the implications for mining/petroleum operators
Ben Muller, Water Licensing and Regulatory Officer, Water Resources, Northern Territory Government
Navigating the Complexities of the Approvals Process: Overcoming Delays in Project Development
The NT environmental approvals process can be daunting for the uninitiated.
Proponents can control, to some degree, which pathways within the process they take.
This presentation will detail the steps within the approvals process and tips how to navigate them.
Craig Smith, Principal Consultant, Environmental Assessment & Management, Darwin Office Manager, SLR Consulting
Closing remarks from the Chair & End of Conference
NT RESOURCES WEEK CLOSING FUNCTION